Important Warning
Practice using this tool at ground level

Never screw a tree step into a dead tree or existing or used holes.

Always use a safety harness secured to the tree when using this tool.

Always screw tree steps fully into the tree.

Never us this tool when under the influence of drugs or alcohol.

Tree Step Tool and sellers will not be responsible for the use of this tool.
The Tree Step Tool works with the following tree steps: Small round rod style- Figure 2, Large round rod style- Figure 3, Ameristep single fold style- Figure 4, and Ameristep double fold style- Figures 5 & 6.
Start the tree steps into the tree by placing the point of the screw in step against the tree and striking the step with the rubber hammer end of the Tree Step Tool (See Figure 1). Then turn the tree step into the tree by hand until it gets hard to turn. Position the Tree Step Tool onto the tree step as shown in Figures 2, 3, 4, 5, or 6, depending on which one matches the style of tree step that you are using. While holding the Tree Step Tool by the round handle you can easily turn the tree step fully into the tree for safe climbing. The Tree STep Tool also works great for removing the tree steps when you are done hunting.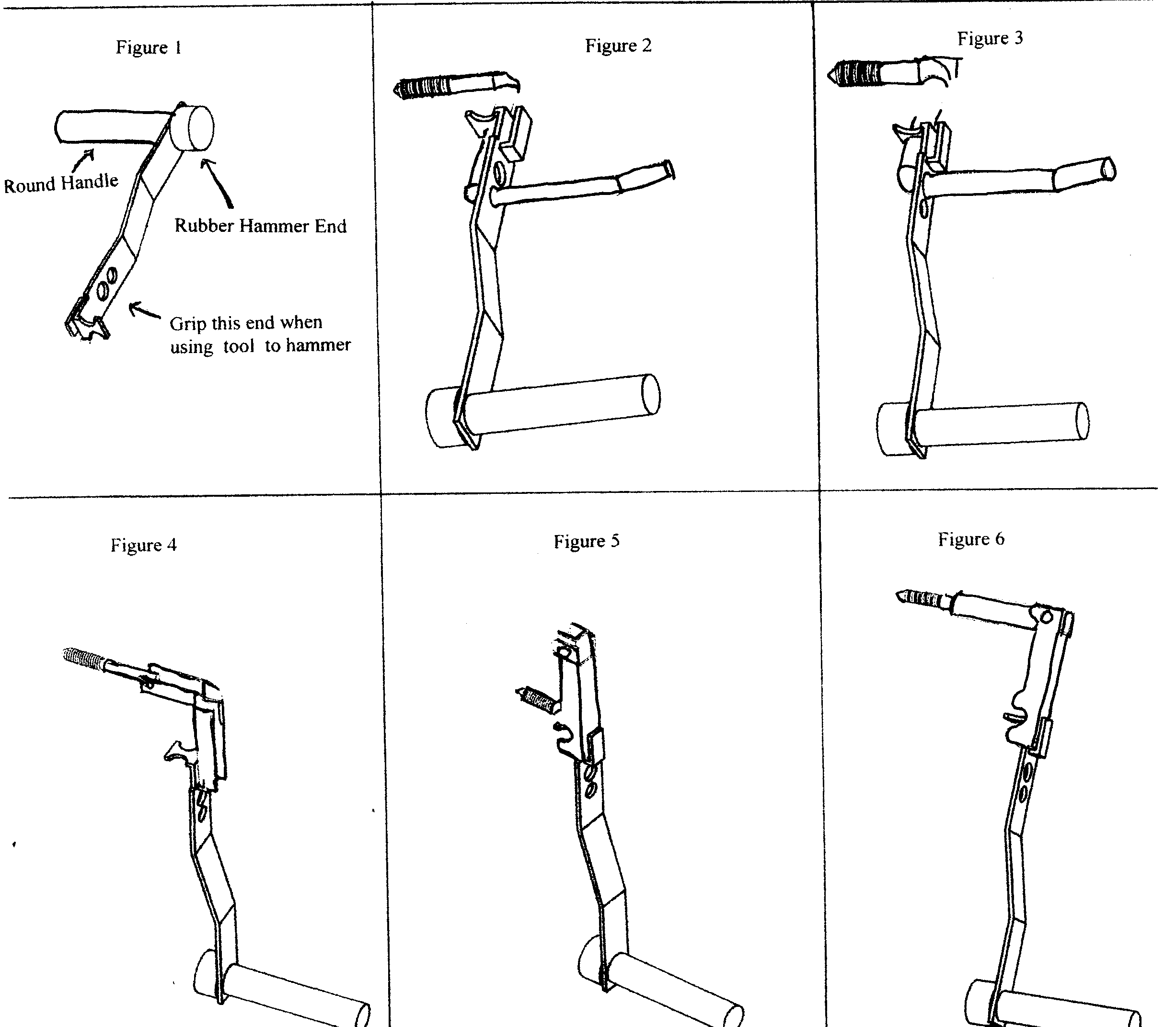 ©2011 Ultimate Tree Step Tool. All Rights Reserved.